First Class iOS Design
ManGo is built to look and feel like a gorgeous iOS app, following the design guidelines Apple put forward. The app uses native controls throughout, as well as swipe-actions and context menus that are immediately familiar. The UI is highly customizable with settings such as 'Prefer English Titles' and having a choice of default media type: anime or manga.

Watching anime & reading manga is a very personalised experience, that's why there are also custom color schemes, icons, confetti, and more.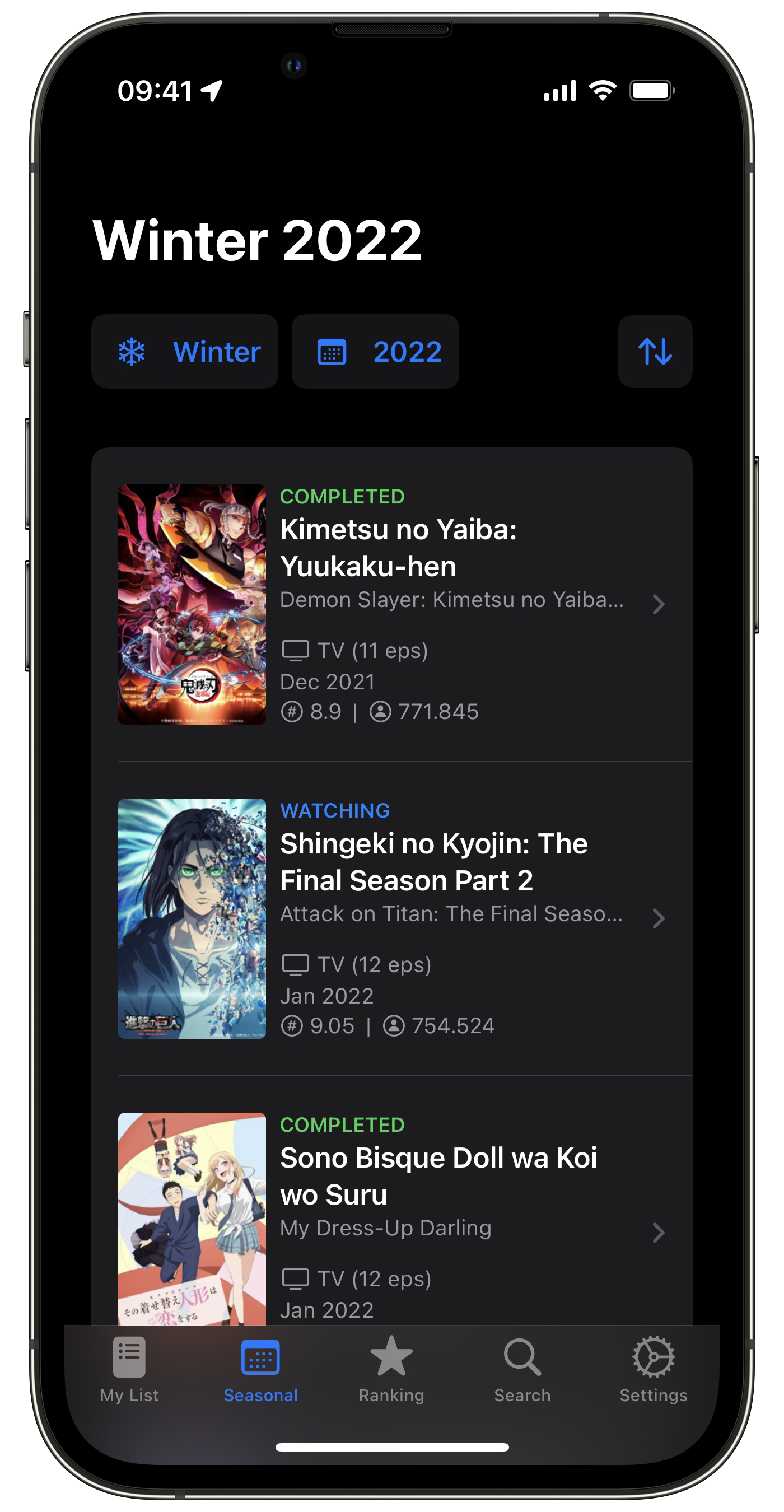 Track your Favorites
By using your MyAnimeList account, you can track your favorite anime & manga right from ManGo. Use swipe-actions to quickly mark an episode as watched or a volume as read, or use the editor to edit your list in more detail. You can even track shows right from your wrist on Apple Watch!

ManGo can also track things that are difficult or impossible to track with the MyAnimeList app & website, such as rewatches and custom comments.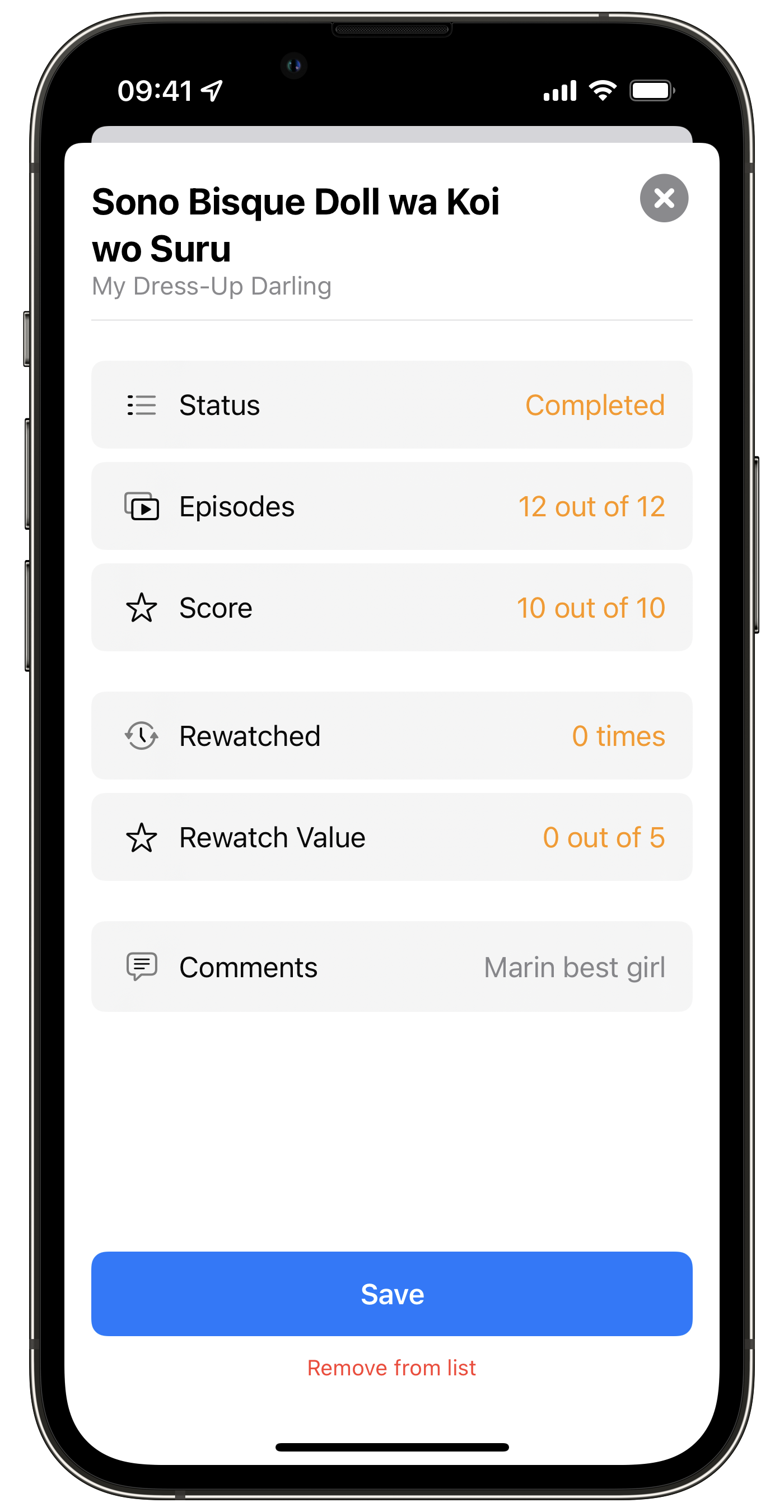 Explore Seasonals & Rankings
Browse a full overview of upcoming and continuing shows and quickly find any shows you're missing out on.

Still have a huge backlog? Explore the rankings for anime, manga, movies and more, to find those must-watch / must-read series.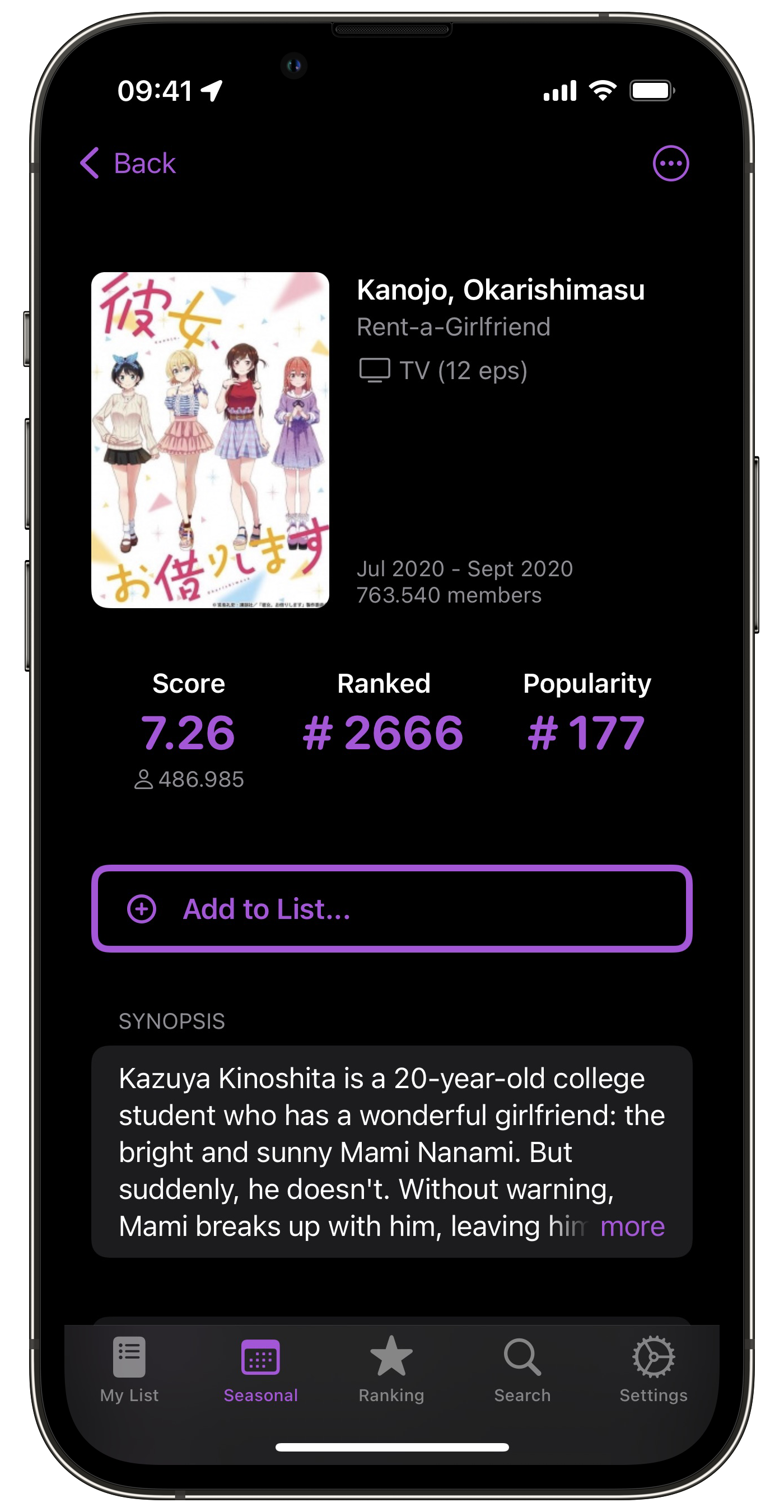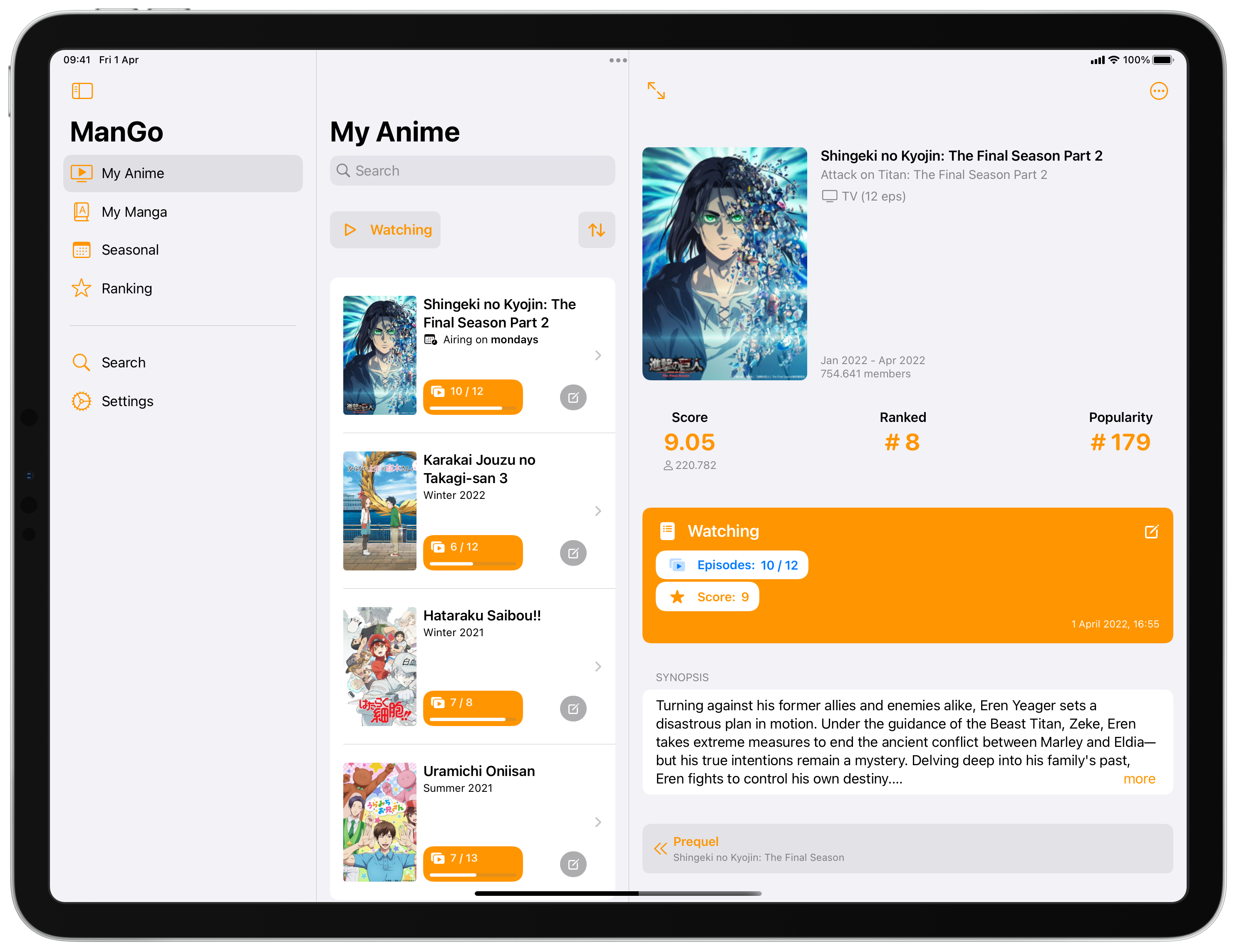 Optimized for iPad
With a unique three-column layout, ManGo is a treat on iPad as well. Care has been put into great support for multitasking, as well as cursor support.

Your list will sync through MyAnimeList, so your data is always up-to-date on all your devices.
Apple Watch
Track shows right from your wrist with the Apple Watch app, with the same swipe-actions as on the iPhone & iPad app. ManGo on Apple Watch is your perfect companion while binging shows.